It appears seemingly out of nowhere: a gently flowing waterfall just to the left as you drive from Deadwood to Lead. It's a lovely sight, really, and people stop to admire it, pose for photos and even shower (seriously). But it isn't a waterfall. It's the effluent from the Sanford Underground Research Facility's Waste Water Treatment Plant. The waterfall begins with a single drop of precipitation that makes its way deep underground, a fascinating journey that brings it full circle.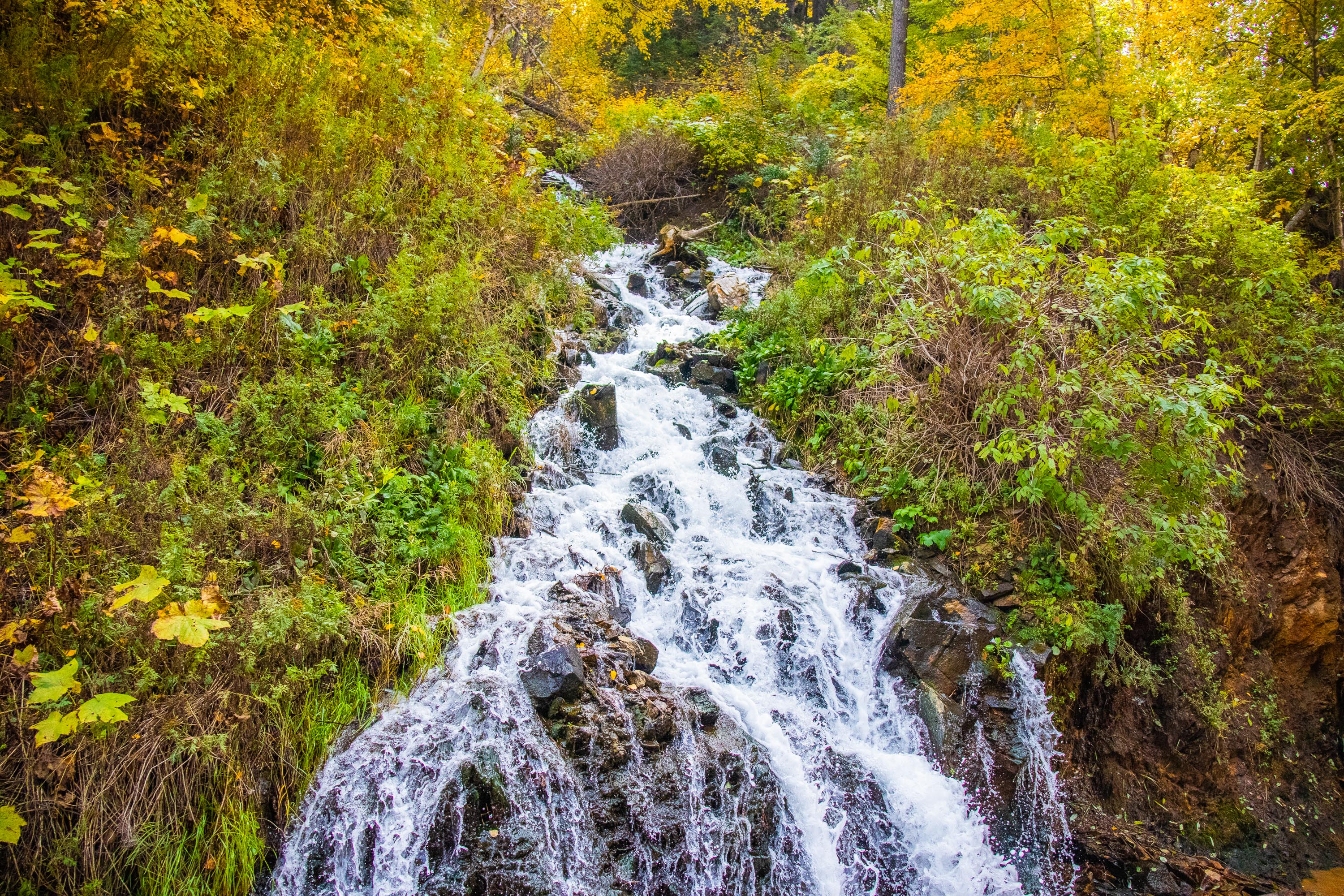 Gallons of water pumped from the underground since 2008.
Gallons of water treated between 2008-2018.
Water treatment step-by-step