Sanford Lab's free science festival, Neutrino Day, takes a lot of planning, people and funding.
We are very grateful to the following organizations and people for their commitment to the success of this event.
---
SPONSORS
---

John T. Vucurevich Foundation
The John T. Vucurevich Foundation facilitates solutions to key challenges facing South Dakota and the Black Hills Region in the areas of health and human services, education and the arts. JTVF provides funding and human resources to make a greater impact on the community through a collaborative approach that creates a sense of shared responsibility among partners and promotes long-term sustainable change.
---

Fermilab
Fermilab is America's particle physics and accelerator laboratory. The 6,800-acre site is located in Batavia, Illinois, and is managed by the Fermi Research Alliance LLC for the U.S. Department of Energy Office of Science. FRA is a partnership of the University of Chicago and Universities Research Association Inc., a consortium of 89 research universities. Their vision is to solve the mysteries of matter, energy, space and time for the benefit of all. Fermilab is committed to developing the science, technology, engineering and mathematics workforce and stimulating science literacy. All research aims at the same scientific goal: a complete understanding of the laws of nature and the cosmos.
---

South Dakota Public Broadcasting
South Dakota Public Broadcasting (SDPB) is an important resource for the community of South Dakota by broadcasting programs that educate with outreach projects statewide. SDPB broadcasts more than 150 hours of programming each year and is proud to offer education resources for all of the citizens of South Dakota. Millions of people utilize the SDPB.org website yearly. SDPB will be broadcasting live from nearly a mile underground at Sanford Lab for Neutrino Day on Friday, July 7, 2017 from 10:00 a.m. to noon.
---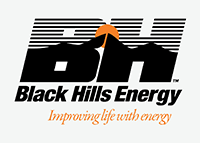 Black Hills Energy
Black Hills Energy has been improving life with energy in the Black Hills of South Dakota since 1883. We're an investor-owned company, and part of the Black Hills Corporation, (BHK) family.Our customers in the Black Hills region live throughout western South Dakota, northeast Wyoming and southeast Montana. Our success is founded upon providing safe, reliable energy when and where it's needed, and through our commitment to live and work safely every day.
---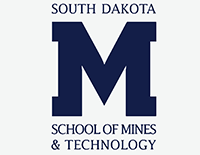 South Dakota School of Mines & Technology (SD Mines)
South Dakota School of Mines & Technology is a thriving research university preparing leaders in engineering and science. Located in Rapid City, South Dakota, SD Mines is involved in five high-level scientific research projects being conducted or planned a mile underground at the Sanford Laboratory and was recently named "#1 Best Public University for Return on Investment" by The Wall Street Journal.
---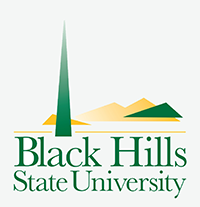 Black Hills State University (BHSU)
Black Hills State University provides the ideal environment for collegiate educational opportunities for nearly 4,500 students. Our location, just minutes from the Sanford Lab, affords many unique research and outreach opportunities for our students, faculty and staff. Through the Sanford Science Education Center, a collaboration with Sanford Lab, BHSU taps the synergies of deep underground science and the University's legacy of preparing educators to provide outreach to schools and communities throughout the region.
---
Mike Headley and Elizabeth Freer
Mike Headley is the SDSTA Executive Director and the Sanford Underground Research Facility (SURF) Laboratory Director. Elizabeth Freer is the Principal and Owner of Dialogue Creative Consulting and Project Management. Mike and Elizabeth are married with one child and live in Spearfish, SD and are passionate supporters of SURF's K-12 STEM education activities. "We are proud to support Neutrino Day—SURF's flagship education and outreach science event. It's a wonderful opportunity for children and adults to experience the science at SURF and ignite their own passion for science, engineering, and math."
---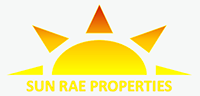 Sun Rae Properties LLC
Sun Rae Properties LLC is a locally owned family partnership looking to assist in the growth and development of communities in the Black Hills. Currently Sun Rae Properties consists of three commercial properties located in Lead, Summerset and Black Hawk South Dakota.
For Neutrino Day, Sun Rae Properties LLC is donating the Gold Rush Plaza building to host activities. With Lead's bright and exciting future ahead, the historic building located in the heart of downtown is undergoing a transformation to help with the revitalization of the charming small town nestled in the Northern Black Hills. The almost 15,000 square foot stone building built in 1926, formerly, Wells Fargo Bank, is being renovated to be available for commercial rental beginning July 2017. The vision is to turn the space into a multi-operational space for restaurants, retail stores, office space, and more with an outdoor plaza.
---
In-Kind Sponsors
---

Duhamel Broadcasting Enterprises
Duhamel Broadcasting Enterprises has been in the broadcasting business for nearly 80 years in the Black Hills. These stations include X Rock 101.1 / 103.5, Radio 1380 KOTA, Eagle Country 95.9 / 96.3, SHE 106.3, and Q 92.3 Classic Hits. Listen live, over-the-air or stream online to hear a great variety of media in the Black Hills. 
---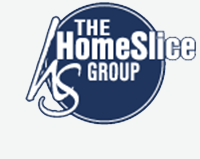 The HomeSlice Group
The HomeSlice Group is a conglomerate of media and entertainment businesses operating in the Black Hills of South Dakota. Its market-leading cluster of radio stations includes KAT Country 98.7, Hot 93.1, 93.9 The Mix, 100.3 The Fox, Smash Hits KKLS, and KBHB – The Big 81. Other operations include Rapid Digital Solutions, the Loud American Roadhouse, and is the world-wide exclusive Licensing Agent of the Sturgis® Motorcycle Rally™.
---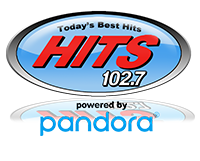 KXMZ – HITS 102.7
Today's best hits – without the rap! This radio station is produced by Pandora and brings the Black Hills its own selection of music based on listener trends and preferences. Tune in to HITS 102.7 on your radio or online via a phone, computer, or mobile device for live, local broadcasting.
---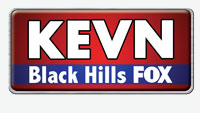 KEVN
KEVN TV began broadcasting in the Black Hills area in 1976. Twenty years later, it became the local FOX affiliate. Today, it is known as KEVN Black Hills FOX TV. KEVN produces two local news broadcasts: The Six, weeknights at 6 p.m., and Black Hills FOX news at 9 p.m., Monday–Sunday at 9 p.m. KEVN is part of Gray Television.
---

Simpsons Printing
Simpsons has been designing, printing and distributing communications-related products across the upper mid-west since 1965. Three generations have built a thriving family business through investing in their employees and implementing ground breaking technology to serve customers' needs. From start to finish, projects are completed with handcrafted professionalism and pride.
---
Partners:
City of Lead
Historic Homestake Opera House
Sanford Lab Homestake Visitor Center
Lead/Deadwood Arts Center